Call Us for a Water Well Contractor You Can Trust in Muskoka
As one of the area's favourite water well contractors, Muskoka Wells offers a complete line of well drilling and service equipment. What's more, our owner carries out all work, which ensures top quality. We also service what we sell and stand behind our work, because a satisfied customer is the best advertising.
What We Do
Muskoka Wells securely sets the industry's best steel well casing into bed rock and grouts it into place for a secure seal. Once in place, a 6" hole is drilled into the ground to access fractures and any aquifer that may be positioned beneath. When sufficient water is located to satisfy demand, the well is capped and prepared for integration with a water system. Using quality Berkley components, Muskoka Wells inserts a submersible pump and motor down the well, connected through a one-way check valve into a water pressure tank in the house. Once pressurized, the water supply is now accessible to all taps in the house. All work and equipment is backed by guarantee and manufacturer's warranty.
Give us a call to learn more about our services and to get a quote.
Services:
From source to tap; look below to see some of the services we offer.
Complete well drilling

Improved water flow and quality from existing wells

Complete line of water treatment products

Berkley pumps and accessories dealer

Licensed plumber on staff

Cottage winterizing

24 hour/4 season emergency services available
Brands
Give us a call to learn more about our services and to get a quote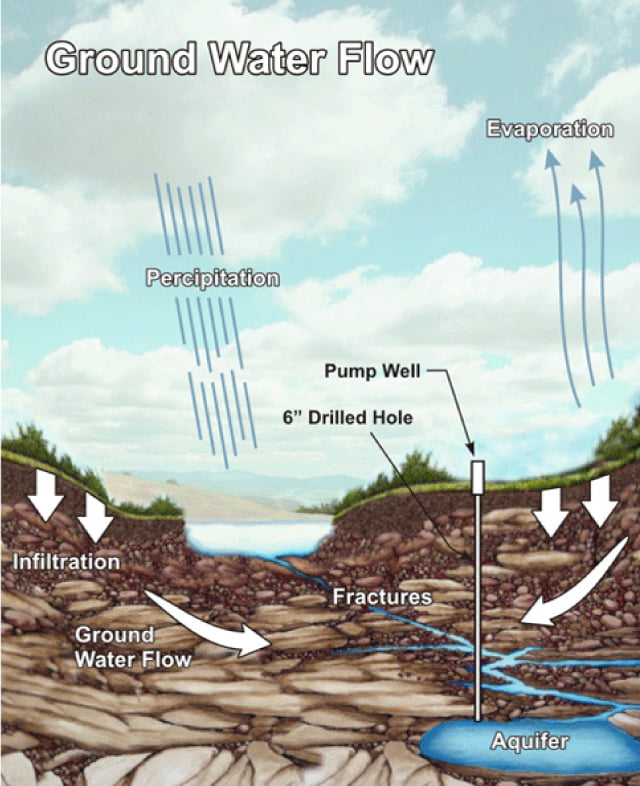 We had a 300 foot well put in; their service was very efficient and fast. With the abundance of good water we are getting, we are going to Geothermal heating and cooling. Their service all around is very commendable. I would recommend Muskoka Wells to anyone.
I want to thank you so much for everything you did and the results are fabulous. I have lots of good water! I learned a lot from you about wells. You explained the process very well ahead of time, answered my many phone calls and a lot of questions from me before I decided to have the well drilled. Not once did you make me feel pressured to make any decision without taking time to think about it.Many, many thanks.
We are happy for the opportunity to be able to sing the praises of Muskoka Wells. In 2005, prior to construction of our new home, we were in need of a drilled well and hired Graham Mitchell of Muskoka Wells for the job.Although the depth of the well was 375' we did find the best water possible! We have had great water pressure, never have had a problem with our pumping system and have been very fortunate in the quality of water on our site.The crew at Muskoka Wells are efficient, knowledgeable and professional at all times. We found the cost to be fair and reasonable and would not hesitate to use Muskoka Wells again should the need arise.